Hint
You open the UI by executing: DPK_animUI 1;
The "1" is important here, so be sure to include it in your command for opening the UI and/or for the shelf button you might want to create. The following window should appear, initially with empty lists, of course.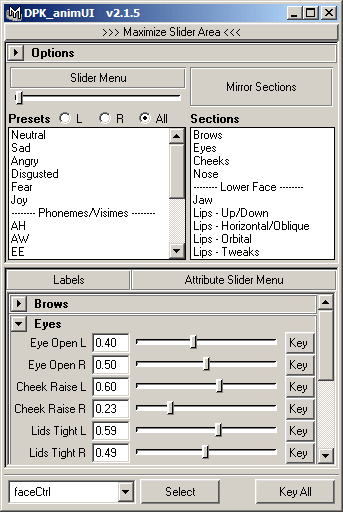 Click an item on the image to jump to its description.
Hint
Since version 2.0.1 of the animUI script, you can optionally open the UI in a panel like the Outliner or the camera views. Here are images of how this will look:
 

| Full GUI | Just Sliders | Just Presets/Sections |
| --- | --- | --- |
| | | |

 
For information on how to install the animUI as a panel, see Chapter 2. Installation.